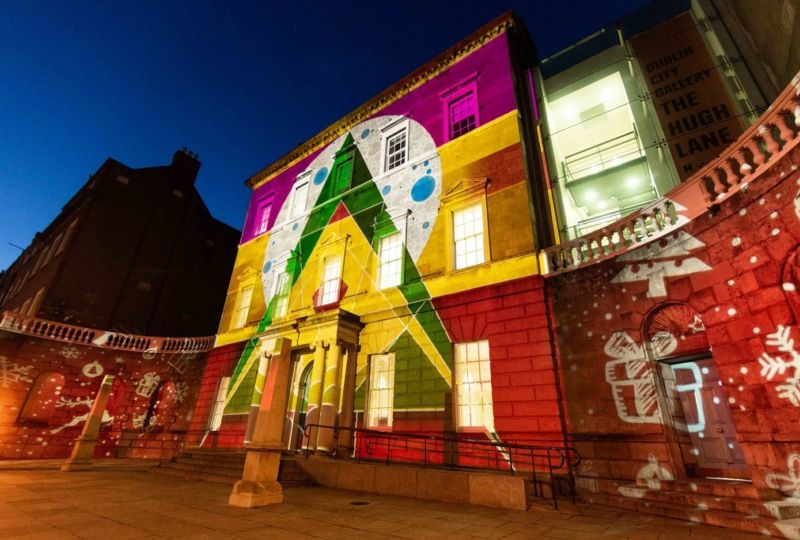 The Smart Tourism Programme is a test-bed for developing and fostering innovation within the tourism economy in Dublin.
To take advantage of the growing intersection of tourism, culture and technology, Dublin City Council created a new Smart Tourism work initiative, under the Smart Dublin initiative.
Strategic Background
Innovation:
We recognise the enormous opportunity to blend our expertise in technology, culture and tourism to build a more future facing offer in Dublin. We will be a test-bed for innovation within the tourism industry in Dublin, ultimately creating more and better experiences for visitors.
To achieve this, we will:
Support the Smart Tourism Programme for Dublin and the European Smart Destinations Group within the Dublin City Tourism Unit to grow and promote innovation within the tourism offer of the City.
How do we know we have succeeded?
We have proven the success and value of the Smart Tourism Programme, local and European, by working on tourism offers, existing and new, within City Council owned projects and infrastructure.
What is Smart Tourism?
Smart Tourism is a model for supporting innovation and driving positive transformation within destinations. It uses technology, data analysis and digitalisation to build more accessible, sustainable and equitable destinations, ultimately creating more inclusive prosperity for locals and better experiences for visitors.
The goal of the Smart Tourism programme is to establish Dublin as world-leading 'Smart Destination' through innovative projects, research and partnerships.
The Smart Tourism programme identifies cutting-edge developments and technology trends in tourism, and explores how Dublin can make the most of these new innovations.
Who are the partners of the Smart Tourism Programme?
The Smart Tourism initiative is a Dublin City Council programme, made in partnership with Smart Dublin and Dublin City Council Culture Company. The programme is led and governed by the Dublin City Tourism Unit.
The Smart Tourism Programme is responsible for key innovation projects, including:
Dublin Discovery Trails App:
Digital Trails:
The toolkit is a resource designed to fill the existing knowledge gap on creating digital trails providing the tourism industry with a step-by-step guide on how to create them.
Smart Tourism Network & Best Practice
Dublin's Smart Tourism Programme is a member of the EU Smart Destinations Group
https://smarttourismdestinations.eu/
Many of our projects have been selected to represent best practice in digitalisation in the tourism industry.
Leading examples of Smart Tourism Practices in Europe
https://smart-tourism-capital.ec.europa.eu/leading-examples-smart-tourism-practices-europe_en
EU Guide on Data for Tourism Destinations
https://smarttourismdestinations.eu/wp-content/uploads/2022/07/Smart-Tourism-Destinations_EU-guide_v1_EN.pdf
Awards and Recognition:
Tourism Innovation Award:
Dublin City Council's Smart Tourism Programme has won a prestigious award at the Global Tourism Innovation Awards presented at the Tourism Innovation Summit taking place in Seville.
The Smart Tourism Programme for Dublin, the only Irish nomination amongst entries, took home the prize for best Digital and Innovation award. The Global Tourism Innovation Awards are organised by the Tourism Innovation Summit and recognise the implementation of innovative and disruptive business models in the tourism industry. They are one of the biggest awards in the international tourism industry. The prize is awarded to destinations which demonstrate best practices in tourism development and innovation. This is the first time an Irish nominee has received the award.

Smart Tourism Capital Shortlisting 2022:
In 2021 Dublin was shortlisted for the European Capital of Smart Tourism Designation. The programme and its partners consistently work to collaborate with our European counterparts and apply best practices here in Dublin. Dublin is now mentioned multiple times in the latest European Handbook for Leading Examples of Best Practice in Smart Tourism in Europe.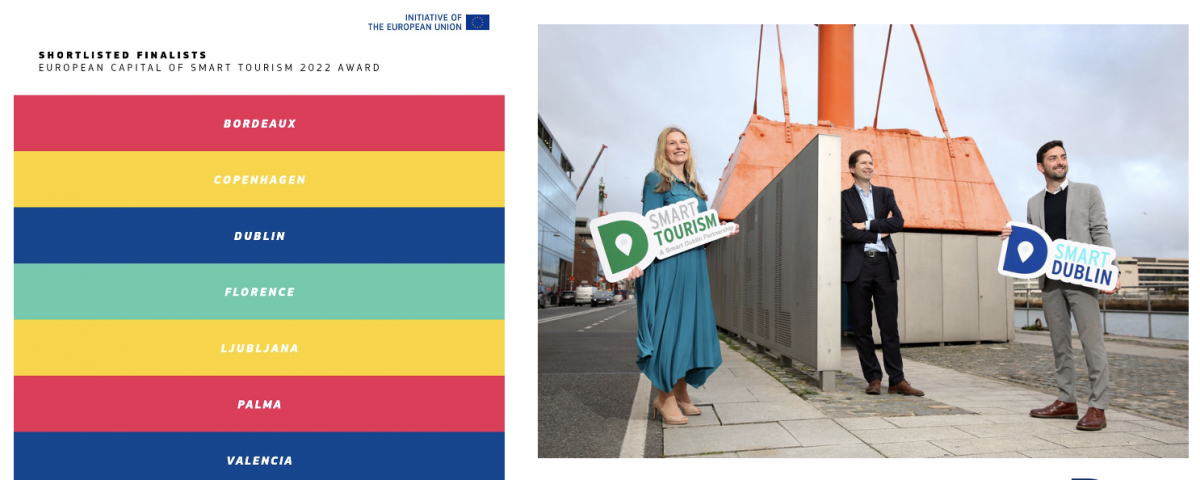 Click here to download the 2022 report
To learn more about Smart Tourism contact:
Barry Rogers 
Smart Tourism Programme Manager
smarttourism@dublincitycouncilculturecompany.ie