The 'Digital Trails Toolkit' is a free to use resource for the tourism industry looking to create their own digital trail.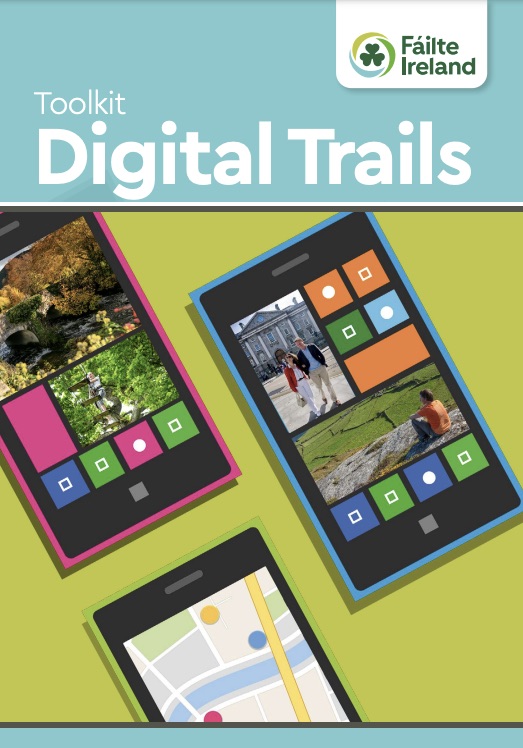 The toolkit is a resource designed to fill the existing knowledge gap on creating digital trails providing the tourism industry with a step-by-step guide on how to create them.
Technology is becoming increasingly important in the tourism industry particularly in the wake of Covid-19 with digital tails at the forefront. This toolkit aims to strengthen best practice in the digital trail creation and help the tourism sector digitalise their services.
The toolkit was developed as part of our Smart Tourism programme in collaboration with Fáilte Ireland. A tutorial video was also created to go hand in hand with the toolkit, it can be watched below
Download the toolkit here.
Video Tutorial:
We'd like to give thanks to everyone involved in the working group for this project;
Alex Gibson: Technological University Dublin
Heather Dowling Wade: Fáilte Ireland
Vivienne Storan: Fáilte Ireland
Manish Kheterpal: Fáilte Ireland
Jane Baxter: Fáilte Ireland
Ralph McGarry: South Dublin County Council
David Lawless: Dún Laoghaire Rathdown County Council
Deirdre Sinclair: Fingal County Council
Anthony Mc Guinness: Dublin City Council
John Kerr: Derry Strabane District Council