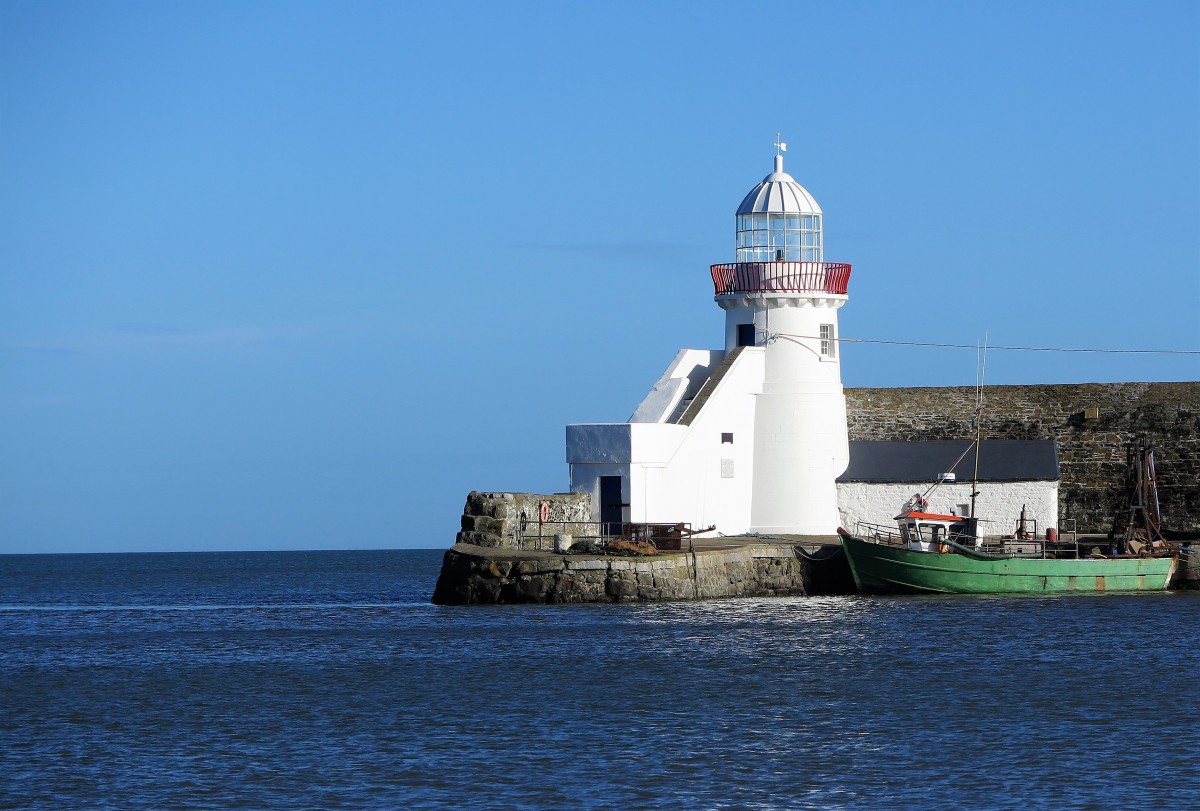 Located on the northern edge of Dublin's coast, the town of Balbriggan is home to approximately 25,000 people.
As the fastest growing, youngest and one of the most culturally diverse towns in Ireland, Balbriggan is the ideal location to deliver community-based, innovation projects.
In 2019, over 4,000 people – just under 25% of Balbriggan residents – took part in a Fingal County Council public engagement survey on the future of Balbriggan. The resulting "Our Balbriggan 2019 – 2025 Rejuvenation Plan" sets out an ambitious vision for the town.
Smart Balbriggan is an initiative of Fingal County Council, under the Our Balbriggan programme, which will help support the delivery of this exciting rejuvenation plan.
The Smart Balbriggan programme aims to ensure that Balbriggan benefits from 'smart' and 'digital' initiatives with three strategic priorities: 1) community building, 2) job creation and economic growth, and 3) improved services and public realm.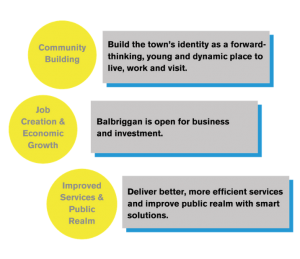 Balbriggan is designated as a 'self-sustaining town' in the new Eastern and Midland Regional Assembly (EMRA,) Regional Spatial and Economic Strategy (RSES) 2019-2031. This is defined as a town with high levels of population growth and a weak employment base which is reliant on other areas for employment and/or services.  Balbriggan's close proximity to Dublin means that a huge percentage of people travel to Dublin to work daily, creating a 'Dormitory Town' with little localised economic activity.  
Building on the extensive consultation completed as part of Our Balbriggan, along with Smart Balbriggan virtual events and a public survey, a number of key local challenges have been identified which form the basis for the Smart Balbriggan programme.
Community is at the heart of Smart Balbriggan, with residents invited to participate in the design and implementation of the programme through workshops, events, surveys and focus groups. From developing a 3D model of the Harbour Redevelopment to facilitate community consultations, to supporting citizen science projects, Smart Balbriggan strives to deliver tangible, positive outcomes for local residents. 
To learn more about Smart Balbriggan see our projects below or contact:
Eamonn Donlyn- 'eamonn@smartbalbriggan.ie'
Smart Balbriggan Programme Manager
Explore Balbriggan projects