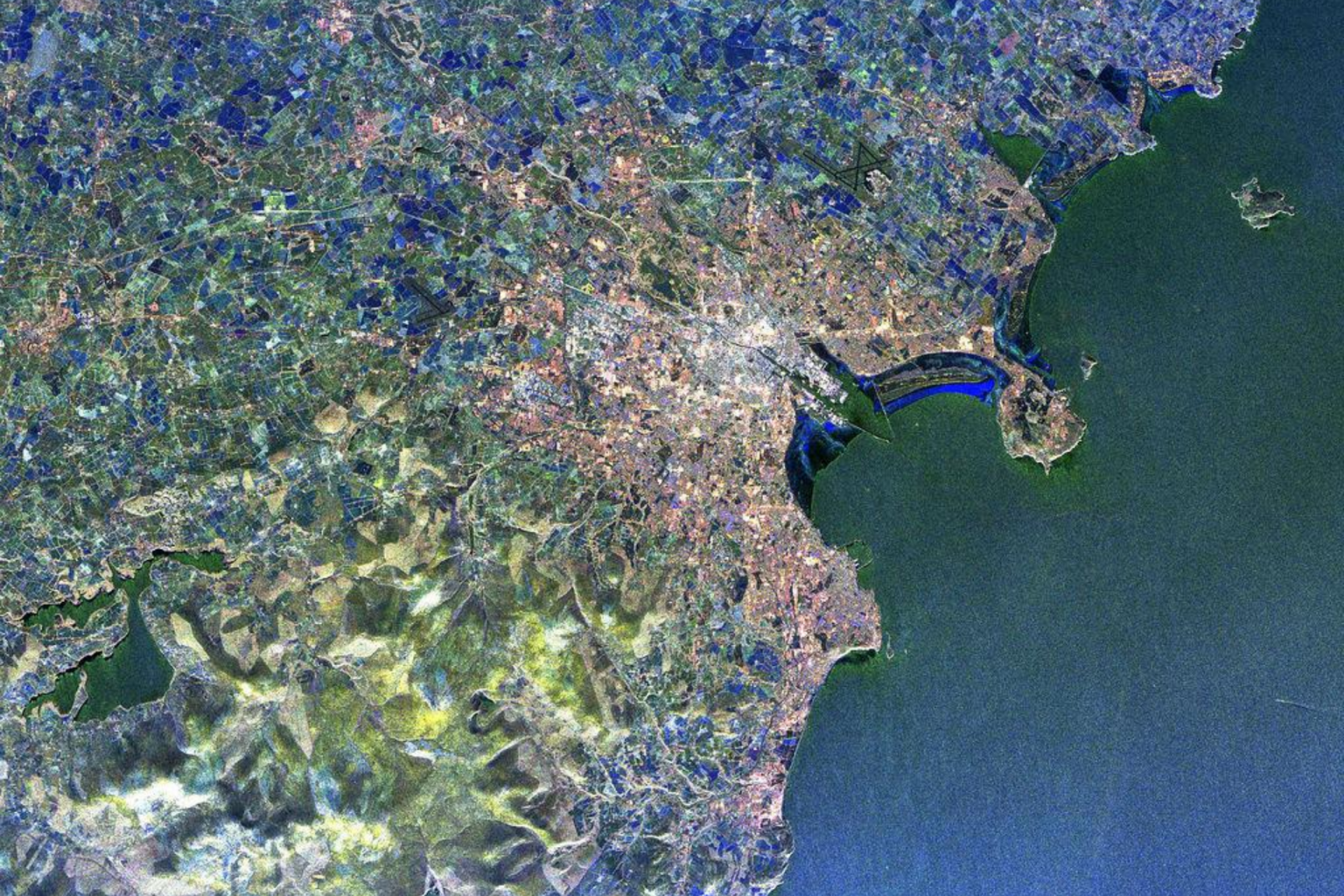 Smart Districts
Smart Districts are strategically selected locations where innovation projects are fast-tracked.
In order to accelerate innovation, Smart Dublin has adopted a 'Smart District Approach', concentrating new technology pilots in targeted locations across Dublin. Our first Smart District, Smart Docklands, was launched in 2018, with four further districts having come on-stream to date; Smart DCU, Smart Sandyford, Smart Balbriggan and Smart D8. 
Participate and Co-Create 
At the heart of our Smart District Approach is the idea of collaboration. We apply the 'Quadruple Helix Model of Open Innovation'. This means we bring together government, industry, academia and citizens, to work together to identify local challenges and co-create solutions.  
This novel approach helps ensure that a diversity of perspectives, experiences and voices are part of each district programme – essential ingredients for impactful innovation. 
Tackling Local Challenges 
Each Smart District delivers a bespoke portfolio of projects designed to meet the needs of the people who live and work there. Through outreach and engagement with local communities and businesses, our Smart District teams identify real-life challenges experienced in the area. 
The identified challenges form the basis of each Smart District programme. This ensures that all pilot projects aim to deliver real value and positive outcomes for the local community. 
Every Smart District is unique, with different thematic priorities based on the local context.  
The Smart Docklands programme is a centrally located, smart city test-bed. The programme focuses on exploring and establishing future connectivity networks, trialling and testing connectivity use-cases, and reaching out and engaging with the local community.   
Smart DCU, a smart university campus, is a hub of high-tech innovation and world-leading research. The campus acts as a smart city 'microcosm' where cutting-edge technology projects are rapidly developed and validated. 
Smart Sandyford uses smart technology projects to tackle challenges experienced by businesses and residents based in the Sandyford Business District. The programme has a particular focus on how mobility innovations can improve workability and liveability in the area.  
Smart Balbriggan, our smart town programme, has a strong emphasis on using technology and innovation for community-building, as well as localising economic opportunities and upgrading public realm.
Smart D8, leveraging the range of health institutions in the district, focuses on working with local stakeholders to deliver projects in the areas of community wellbeing and health innovation. 
Test, Trial, Learn 
Our Smart District teams are deeply engaged with both national and international technology and research ecosystems. This has enabled a more rapid and agile deployment of cutting-edge pilot projects than in a traditional Local Authority context. 
Valuable data, insights and lessons from district projects are transferred back into each Local Authority, with the goal of scaling successful projects across the region and beyond. 
Impact 
To date, a wide variety of impactful projects have been implemented across the Smart Districts.  The Smart Docklands state of the art 5G network and 5G Future Connectivity Discussion Paper are helping future-proof Dublin by ensuring that Local Authorities understand and are prepared for fast-approaching 5G opportunities. The agility of the Smart Sandyford programme ensured that during the Covid-19 crisis shared mobility bikes from Dun Laoghaire Rathdown could be rapidly redeployed to front-line health workers. At Smart DCU, the piloting of a hydrogen powered bus enables critical learning about how we can pivot from fossil-fuelled mobility options towards a greener, more sustainable future. Learn more about each of our Smart Districts and their projects below.