Dublin's Local Authorities are taking steps to decarbonise our city region. Electric Vehicles (EVs) play a key role in enabling the transition away from fossil fuels to renewable energy powered mobility. The Dublin Region EV Working Group has been established to look at the where, how and by whom EV charging is to be administered, facilitating the sustainable mobility transition.
Project Activities
This working group is a coming together of representatives from each of the four Dublin Local Authorities along with representatives from the Dublin Climate Action Regional Office (CARO) and Smart Dublin, who leverage experience in climate action and smart technology initiatives. The group is working to identify the respective roles relevant stakeholders such as local authorities, energy providers, national government agencies, funders and EV companies are to play in EV charging provision.
Chaired by Fingal County Council, the working group has organised and hosted market soundings with a number of EV charging providers. An indication of the type and range of potential EV charging locations of interest includes:
On-street Parking, with particular emphasis on meeting needs of residents without off-street parking.
Public car parks owned or managed by the local authorities, e.g. at public parks and amenity areas.
Facilities such as offices, buildings and depots occupied by the local authorities.
Locations owned or under the control by community or charitable organisations where EV charging infrastructure would serve the public good.
Multi-story car parking facilities either publicly or privately owned but under the control of the Local Authority.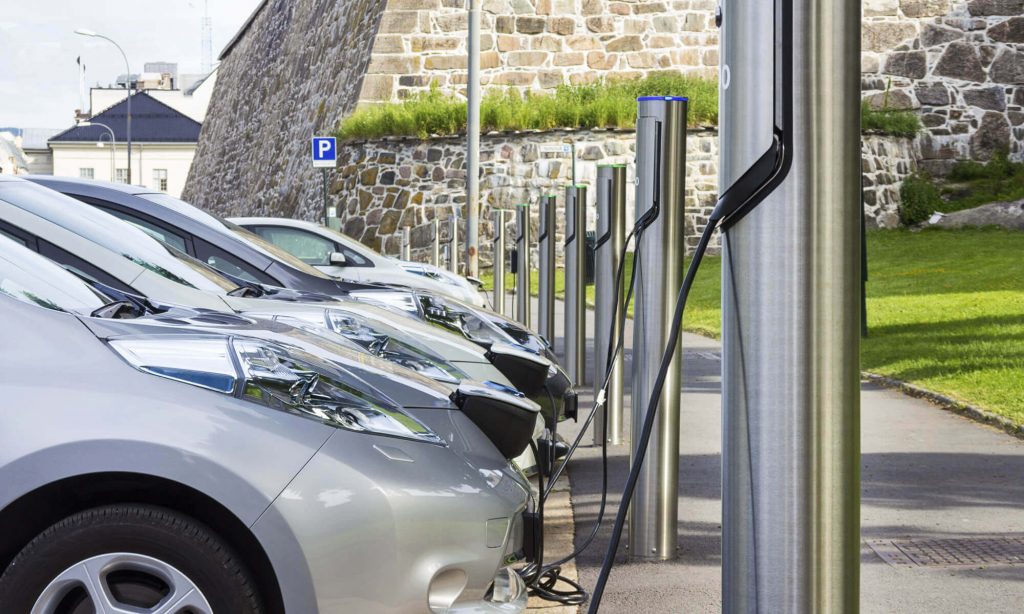 To date, an Expression of Interest for funding was submitted to the national Climate Action Fund, and funding briefings have been held with the Sustainable Energy Authority of Ireland (SEAI). A tendering process has been completed and contract awarded to engage a third party to deliver an EV charging strategy for the Dublin Local Authorities. Next steps include completion of the strategy whilst also progressing funding applications and related opportunities.
Impact
It is incumbent on policymakers to strive to achieve a just transition, where citizens from across society have opportunities to avail of the benefits of low-carbon life. As Electric Vehicles are seen as key to delivering low carbon mobility, all stakeholders must work together to plan for and implement broad based EV charging provision for all. This working group demonstrates a pro-active and collaborative approach taken by the four Dublin local authorities, committing to work together to reduce fossil fuel free mobility throughout the region.