Today in Ireland, 643,131 people, or 13% of the population, live with a disability. Dún Laoghaire-Rathdown County Council and ENABLE, through the Smart Sandyford Programme, have partnered with Access Earth to prototype a ground-breaking, satellite classifier tool to map accessible assets within a built environment.
Project Activities
Between February and June 2020, the Access Earth team carried out a satellite analysis of accessible parking infrastructure within Sandyford. The report, detailing the novel use of satellite data and it's interpretation can be found here. 
This new approach to the analysis of accessible parking infrastructure was tested using Sandyford as an exemplar case study, in partnership with the Smart Sandyford research programme. The goal of this report is to provide an informed insight into the accessible parking landscape for Sandyford. This involves analysing the total number of above ground accessible parking locations for the district where a high confidence level is achieved for accuracy of the image classifier.  
Impact
The classifier training steps were successfully carried out and highlight the potential of this Access Earth platform as a highly adaptive and accurate tool. These steps include (1) gathering of data; (2) cleansing data; (3) Training the classifier with the data; (4) applying training labels to the data to highlight the specified objects of interest; and, (5) iterating this entire process to improve the classifiers performance. The classifier can now be used to analyse accessible parking for any area in Ireland within minutes of deployment.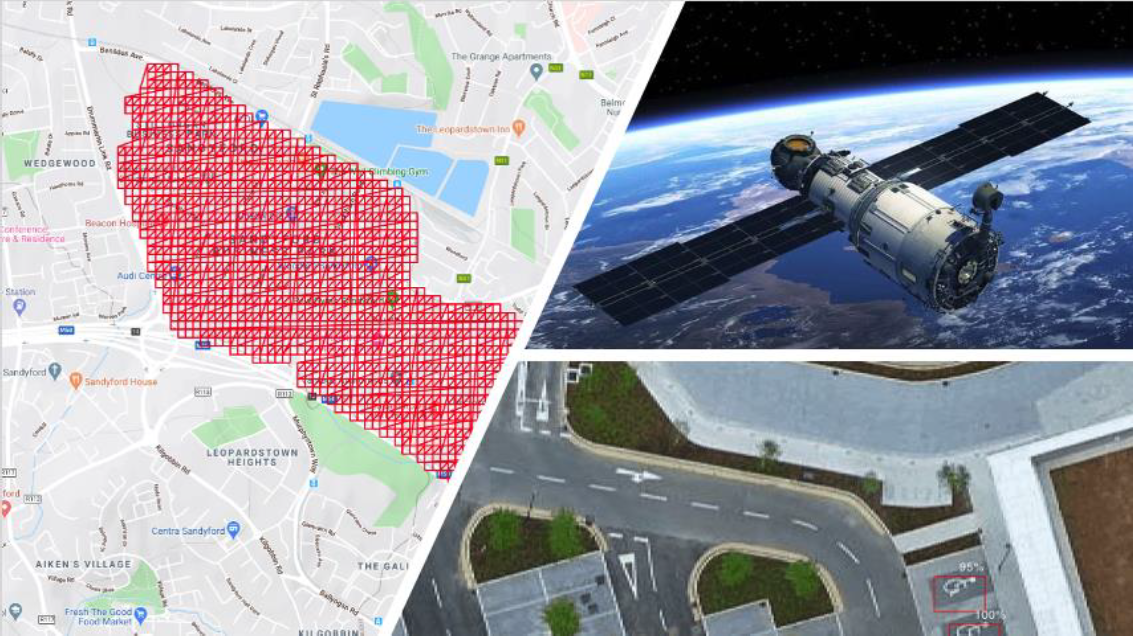 It is noted that Sandyford and the wider Dublin region is well placed to adopt key aspects of accessibility integration and a path towards improved public accessibility parking. Access Earth remains a key partner of Smart Dublin and we have identified several areas within this document where Access Earth tools can provide information and insights as needed to help deliver accessibility for Dublin and Ireland. In addition to the satellite image classifier, the citizen science aspect of the Access Earth suite will also be tested working with Smart Sandyford.  
Accessible parking is the first step in making our cities more user friendly for everyone. In addition to improved accessible parking we will also need an increase in improving all entrance and access points, easy to access facilities and increased awareness of the challenges faced by people with disabilities each day.  
If you would like to find out more about the classifier tool, get involved on similar projects, or discuss working with either Access Earth or Smart Sandyford please get in touch.
Resources