Smart Dublin Showcase
Back to News, Blogs & Events
Dublin emerging as an innovation hub for smart city solutions
Smart Dublin, in partnership with Maynooth University and the Technology and the Entrepreneurship Centre at Harvard, hosted a showcase where attendees met international smart city experts and learned about smart projects being developed in the Dublin Region.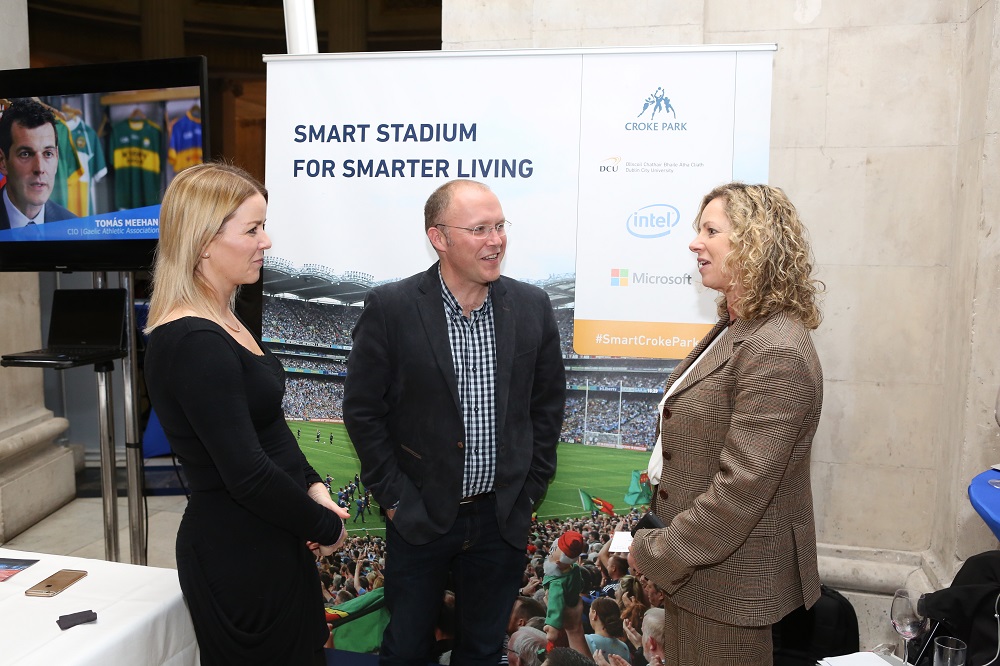 Leading multinationals, SMEs and research and innovation centres showcased a range of technologies that are being developed, piloted and scaled in Dublin and Ireland. Technology giants such as Dell, Microsoft, Intel, Ericsson, IBM and Cisco showed their latest smart city innovations, many of which are being piloted or innovated in Dublin. A wide range of start-ups and SMEs also demonstrated the capability to drive new innovations in areas like low cost bicycle theft tracking, air quality monitoring, wearables, smart parking and low cost flood monitoring.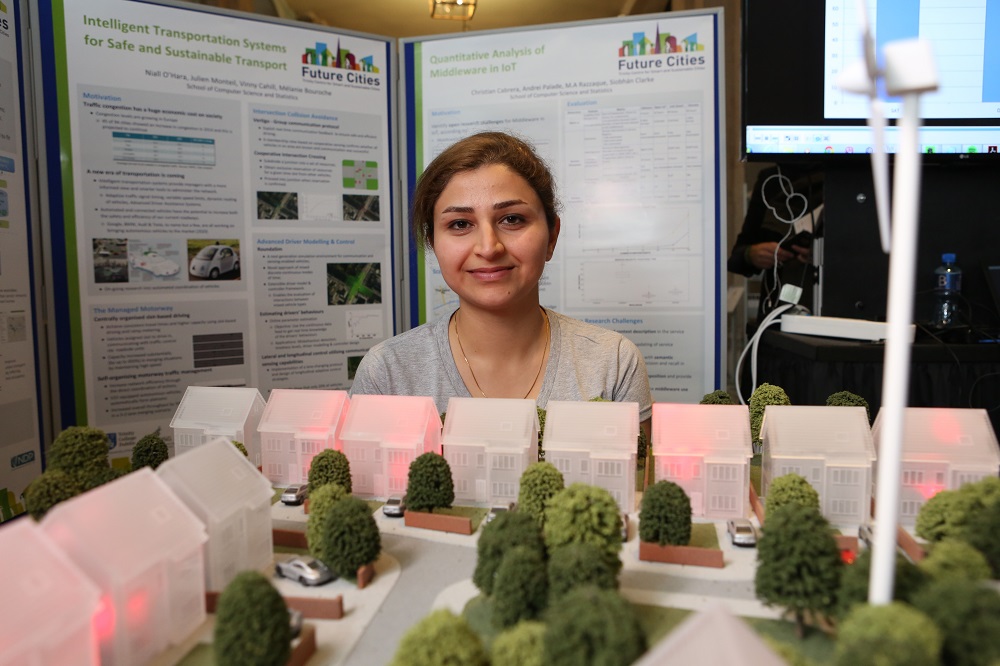 Click here to see the full showcase album 
The showcase also marked the launch of a regional Smart Dublin Advisory Network. A  group of 40 experts from the public and private sector, who will help guide the Smart Dublin project over the next two years.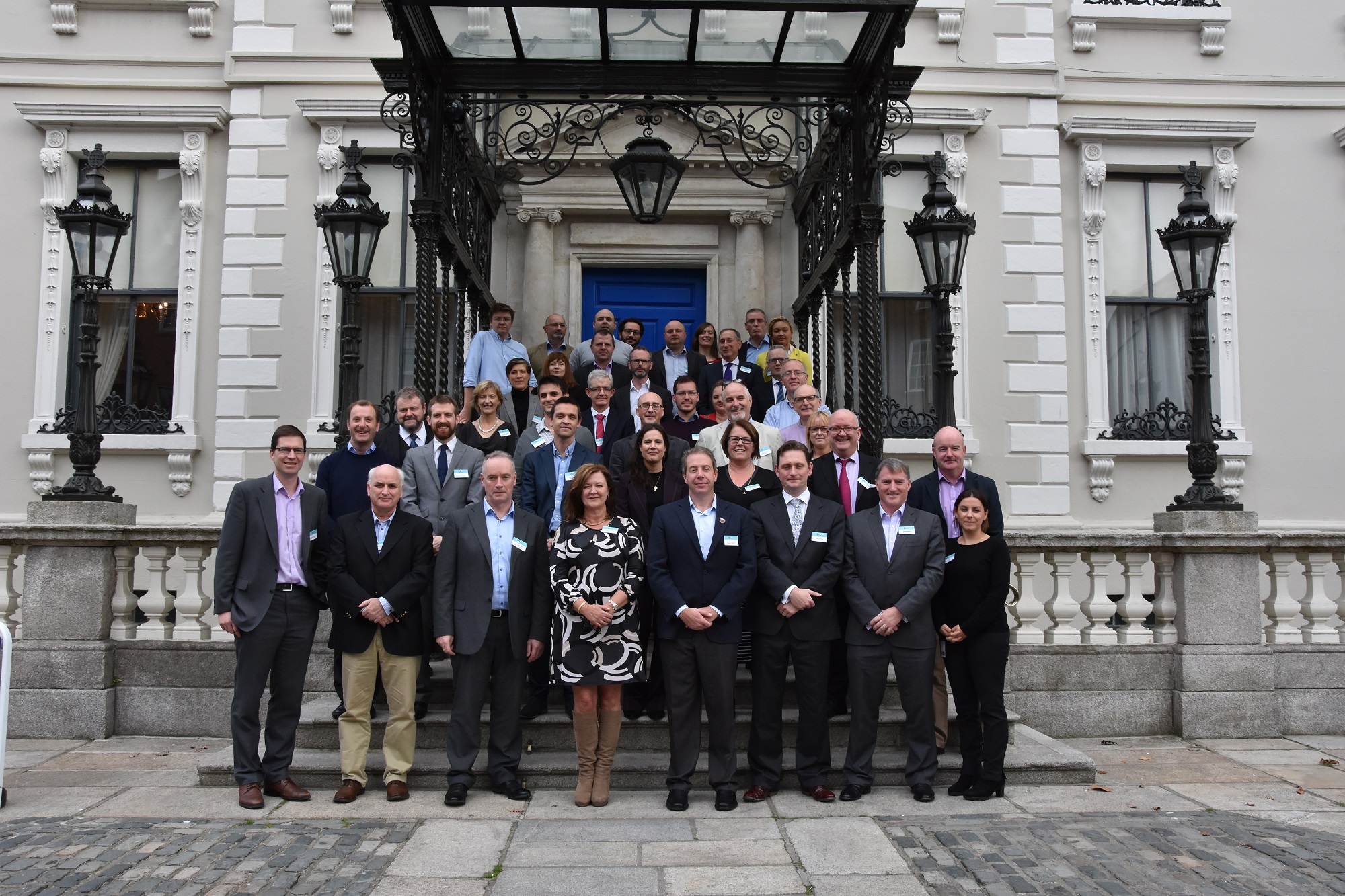 Exhibitors at the showcase:
Intel Ireland Ltd – Croke Park Smart Stadium, Low cost flood monitoring (DCC), Air Quality Innovations (EPA, NCAD).
Cisco – Building out Municipal WiFi
Kingspan Sensor – Low Cost River Level Monitors
IBM Research – Ireland – Smarter Solutions Innovation Lab
Microsoft & Mindrising – Future city 'Minecraft' simulation – engaging with schools across Dublin.
Ericsson – Future of telecommunications
Dell – Connected Buildings – Real time monitoring.
Smart Dublin / IDEA digital – Smart Dublin Website
Dublinked – Dublin's Open Data portal
Dublin Dashboard – Real time city dashboard
Cork Smart Gateway – Cork's regional smart initiative
Smart Cycle Challenge Solutions:

Fluidedge – Smart Cycle Bell
See.Sense – 'Find My Bike' theft tracker
BikeLook – Bluetooth Bike Tracker
Lero – Ireland's Software Research Centre
Technology and Entrepreneurship Center at Harvard (TECH)
MA Interaction Design NCAD, Intel, Environmental Protection Agency – Air Quality Innovation
DCU Water Institute – Water innovation research centre.
Connect Centre for Future Networks – Building a LORA network
Trinity College Dublin, Future Cities – Smart City Research Group
Smart Croke Park – Irelands Internet of Things Testbed  (smart stadium)
DogPatch Labs – Innovation Hub
DCUAlpha – Internet of Things Cluster

VT Networks – Future Networks – SIGFOX
OnePlus Systems – Smart Bin technologies
Nuwave Sensor Technology LTD  – Indoor Air quality monitors
Shimmer  – Wearable sensing systems
Local Enterprise Office – Supporting local enterprise
Solar AdTek – Future smart bus shelters
Airsynergy – Renewable energy solutions
Sonitus Systems – Connected sound monitoring
UTS parking – DCC & Smart Parking Meters
Big Belly Smart Waste Systems (Kyron Street Limited) – Smart Bin Technologies
Bandwidth Ltd – Smart Parking and Smart Traffic Systems
Pavanumobility Ltd – Smart Accessibility