The Innovation in Politics Awards : South Dublin CoCo participatory budget project shortlisted for award!
Back to News, Blogs & Events
More great #SmartNews as South Dublin County Council's €300k Have Your Say participatory budgeting project has been shortlisted for the Innovation in Politics Awards 2018 in the "Democracy" category!
€300K Have Your Say is a local democratic process, which facilitates citizens in a local community to directly, decide how to spend a portion of a public budget in their area. It gives people direct power to determine spending priorities to improve their community. For 2018, South Dublin County Council has allocated €300,000 for the Clondalkin, Rathcoole and Newcastle area.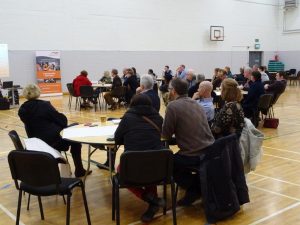 Residents, through a combination of locally facilitated workshops and an online consultation portal are invited to submit their suggestions for this budget.   The  '300K – Have Your Say' initiative has been shortlisted for an Innovation in Politics Award in the "Democracy" category at the upcoming ceremony in Vienna, Austria. The Innovation in Politics Awards, which are administered by the European Innovation in Politics Institute, are judged against four criteria; Innovation, Participation, Building Trust and Sustainability. '300k – Have Your Say' is one of eighty projects shortlisted from an entry list of 600 across 8 categories and voted on by a European jury of 1053 citizens.