Vodafone & DCC Launch NB-IOT Network
Back to News, Blogs & Events
Vodafone Ireland, in partnership with Dublin City Council (DCC), have announced that Vodafone's Narrowband IoT (NB-IoT) network has been selected as a key connectivity enabler to the Docklands Smart District – part of the wider Smart Dublin  initiative.
A first of its kind in Ireland, the Docklands Smart District encourages innovation in the area by bringing together leading technology companies, research centres and other agencies with a focus on deploying the latest smart city innovations and connectivity across the quarter.
One of the first technologies being deployed on Vodafone's NB-IoT network is a new product innovation which focuses on flood monitoring and response. Voguetek, an Irish SME based in Meath  is developing low cost connected sensors that will use the new  network to communicate potential gully blockages to the council before they become a hazard. The technology has the potential to be used across the country in urban and rural areas.
 "Smart technology has the potential to radically change the way we live and work in Ireland and is vital if we are to achieve our ambitions of being able to compete on a truly global stage. I want to commend both Vodafone and Dublin City Council on enabling an innovation programme of this scale, which not only has the potential to transform the day-to-day lives of every citizen, business and community in Dublin, but the benefits this can have across Ireland are limitless. Today's announcement is a significant step forward in Ireland's journey to becoming a world leader in the development and deployment of Internet of Things innovations."  Denis Naughten T.D., Minister for Communications, Climate Action and Environment. 
Innovation Fund
Vodafone & Dublin City Council have also  announced  a new innovation fund  and support initiative worth over €50,000 for start ups that would like to utilise the new network test bed to develop Proof of Concept projects. It will be administered by Smart Dublin and DCU Alpha.
The supports and services on offer will include:
API access to the new Vodafone nationwide NB-IoT network.
Hardware, chip sets and evaluation kits to enable access.
Sim connectivity including data bundles.
Access to technical specialists in Vodafone.
Access to physical infrastructure and municipal planning and engineering expertise from Dublin City Council.
Prototyping services and desk space in DCU Alpha for any connected hardware PoC's.
Follow on funding pathways for development of any successful PoC's
Access to complementary test environments (e.g. Maritime IoT and SatCom IoT) for interoperability testing.
Challenges
Calls to solve specific challenges will be announced through this page over the coming months.
Some examples are:
Connecting the lifebuoys in Docklands and reduce theft and vandalism. Across Dublin City over 500 ring buoys and almost 300 ropes are damaged or stolen each year. A reduction in theft and vandalism will  reduce the cost of maintenance and also help to solve safety concerns.
Better understand movement and flows through the deployment of low cost beacon technologies. Can we better understand and manage the flows of people, bikes and vehicles?
Environmental Monitoring.  Delivering lower cost and dense deployments of sensors around the docklands e.g. air quality, noise, weather, rainfall, river levels etc.
Smarter Building and Energy monitoring. Demonstrating smarter ways to measure and monitor energy usage.
The calls will issue from November 2017.
For more information please email  info@smartdublin.ie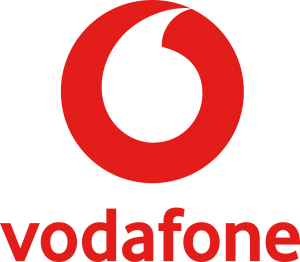 What's NB-IOT ?
Narrowband-IoT (NB-IoT) is a technology designed to efficiently connect millions of those internet of things devices wirelessly. NB-IoT complements Vodafone's existing suite of IoT services and technologies, providing customers and partners with multiple connectivity options to suit a variety of operational use cases. NB‑IoT will connect many more devices to the Internet of Things and make many new applications a reality. It is optimised for applications that need to communicate small amounts of data over long periods of time.