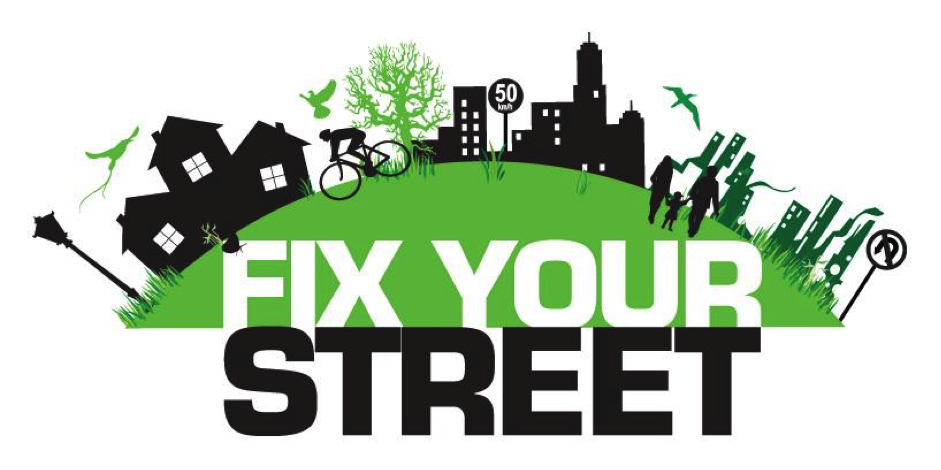 Crowdsourced community reporting of non-emergency problems like litter, graffiti, broken lights or road defects.
Ever spotted a leak or a pothole that needs fixing? Fix Your Street enables anybody to submit reports about graffiti, leaks and drainage, potholes and damage to roads and paths, street lighting, and public green areas.
It was launched in August 2011 by South Dublin County Council and has since been extended nationally for use by any local authority interested in crowdsourced reporting tools.
"Fix your street lets people focus on areas of concern to them while council staff can get on with the task of sorting them out. Fix your street makes resolving issues easy." Tommy Kavanagh, Head of Information Systems, South Dublin County Council
How It Works
Use the app, email, tweet #fysie, or the contact form on the site to report a problem in your area
Reports are moderated before being logged with the Council's internal logging system where resources will be assigned to address the issue
You will be notified by email (if requested) when your issue has been resolved.
The original power to the people, solving problems one pothole at a time!