Smart Cities Summit
Back to News, Blogs & Events
15/05/2017
The Smart Cities Summit will take place on Wednesday May 31st in the Leopardstown Pavilion in Dublin. It is being organised by Sandyford Business District.
The 2017 Summit is an essential conference for public and private sector organisations to learn about the most relevant and innovative thinking in the Smart City, Internet of Things and Big Data in relation to our urban spaces.
It will be MC'd by Technology Journalist Jonathan McCrae. Speakers will include:
Fred Kent Founder of the Project for Public Spaces in New York
Flemming Madsen Founder of the D.O.L.L. Living Lab, Copenhagen
Jamie Cudden Smart City Program Manager, Dublin City Council
Kieran Harte Head of Cities UK, Wales & Ireland, Uber
Claire Penny Global Industry Lead, Watson IBM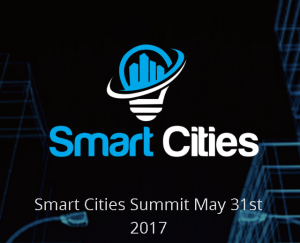 Join organisations like Microsoft, Bank of Ireland, IBM, Huawei, AIB, Bank of Ireland, UBER, Tesla, Owens DDB, JC Decaux, Dublin City Council, DunLaoghaire Rathdown County Council, BIzQuip and CBRE for a fascinating look at the present and future of our connected urban life.