Smart Dublin is looking for volunteers to participate in a first-of-a-kind smart cycle light pilot that will connect over 500 cyclists across Dublin.
The scheme will run from mid-September to December 2017. Those wishing to take part must register their interest at https://seesense.cc/dublin and must have access to an android phone. In return, the smart light can then be purchased at a heavily subsided price of €20 (RRP €90).
Register here: https://seesense.cc/dublin 
As well as keeping cyclists safer on the road, the Smart ICON light gathers a wide range of anonymised sensor data which will be used to inform city planners of the best ways to improve cycling infrastructure in the city, as well as develop better policies aimed at promoting safer cycling in the city.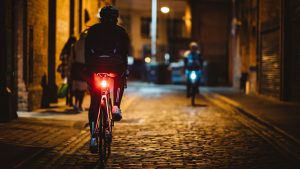 These award-winning smart lights are designed by Northern Ireland based See.Sense to be daylight visible, enhancing cyclist safety in all lighting and road conditions.
The light, which recently won 'Best Bike Gadget' in road.cc – the UK's biggest online cycling website – uses sensor technology to flash brighter and faster in riskier situations such as road junctions and roundabouts.
The light's sensors can also anonymously gather data in relation to the cyclist's environment, including the quality of the road surface, cycling routes, accidents and near-miss events. This ensures the light can provide accurate quantitative and qualitative data, allowing the city to be mapped like never before.
Jamie Cudden, Smart City Program Manager for Dublin City Council said, 'Dublin is an ideal place to test new and emerging smart city technologies. We are delighted to work with See.Sense to expose the city to fresh thinking in how we embrace new technologies. This project is one of four smart cycle pilots that we have funded with the support of Enterprise Ireland and is helping to put Dublin on the map for cycle and technology innovation".
As Irene McAleese, Co-founder of See.Sense explains, "the Smart Dublin Cycle Challenge is providing us with a unique opportunity to engage with the various city council departments and Dublin's cycling community to test our innovative ICON technology.  We work with data science experts at Queen's University Belfast to gain meaningful insights from the data and to develop a scalable solution that can be applied to any city in the world".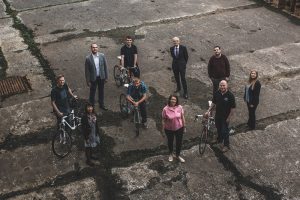 Edel Kelly, Senior Executive Planner for Dublin City Council says "we are really excited by the potential for this project. There are a wide range of use cases that we see possible from the real-time sensor data collected from these lights. The data collected by the trial participants will be used to help us develop a safer and better cycling experience for Dublin. Projects like this act as an important precursor to Dublin hosting the global cycling congress Velo City in 2019, of which a key theme will focus on smart cycling technologies".