Launch of All Ireland Smart Cities Forum
Back to News, Blogs & Events
The All Ireland Smart Cities Forum is a cross border initiative that focuses on the advancement of smart city programmes across Ireland. It was launched on the 9th of December at the "Getting Smarter about Smart Cities" event in Cork, hosted by Minister for Data Protection, Dara Murphy TD.
The Forum, supported by Maynooth University, is made up of local government officials representing Cork, Dublin, Limerick, Galway, Waterford, Belfast and Derry. The two regional smart cities initiatives Smart Dublin and Cork Smart Gateway are also part of the Forum. Together cities will explore common challenges related to implementing smart city policies and projects and share insights.
Speaking at the launch, All Ireland Smart Cities Forum Chairperson, Professor Brian Donnellan said, "All over the world, rapid urbanisation is putting enormous stress on resources and infrastructure which cannot be solved in a traditional way. However, cities can remedy these challenges by adopting a new approach and embracing innovative solutions and smart technologies to not just manage problems, but to enhance sustainability and competitiveness."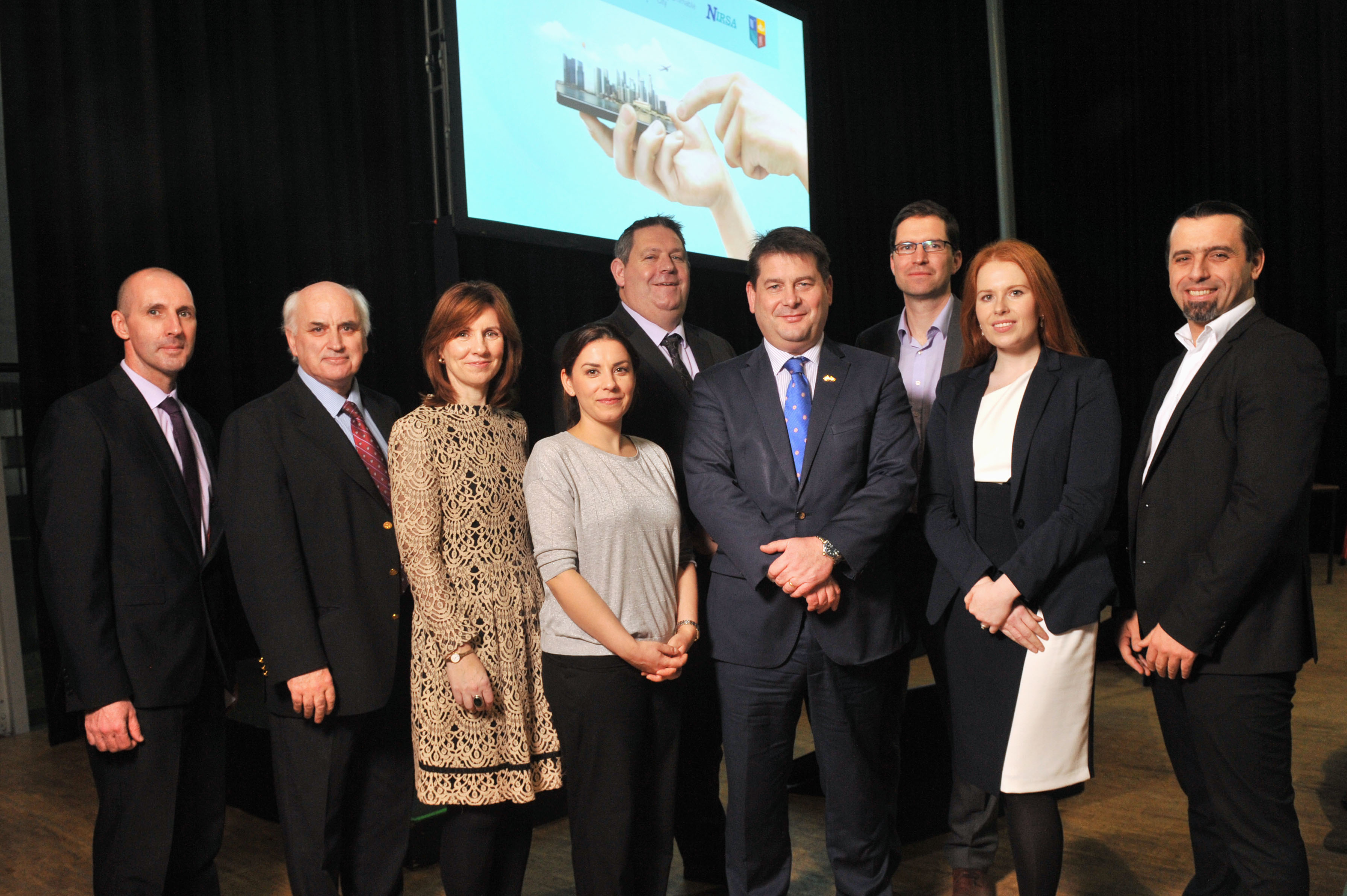 Various smart projects are already in operation across Ireland which address major common concerns including flood detection systems, waste and water management tools, LED lighting projects, agritech, smart retail, tourism innovations, smart congestion and parking solutions. The forum will work to share best practice learning's from these projects and collectively drive Ireland's smart agenda.
At the event, Minister Dara Murphy launched the report 'Getting smarter about smart cities: improving data privacy and data security'. The report, written by Professor Rob Kitchin of The Programmable City project at Maynooth University, is the first publication by the new Government Data Forum.
Minister Murphy said:
"We would all like cities to be as smart as possible and to use new technologies for the greater good. However, as a society, and as individuals, we also have to think about the privacy and security questions they raise. This report details the privacy and data security implications of smart cities, but importantly also suggests a number of measures to tackle them."
"Ireland now has the opportunity to show international leadership with the adoption by our cities of an ethical, principle-led approach to data privacy and security that best serves the interests of citizens."
Professor Rob Kitchin said:
"To date, the approach to privacy and security in the context of smart cities has been haphazard and uncoordinated.  In many cases the issues are paid lip-service. I advocate a much more systematic approach that aims to gain the benefits smart city technologies offer, whilst minimising the potential risks."