Cycling Challenge Phase 1 Winners Announced
Back to News, Blogs & Events
Smart Dublin, in conjunction with Enterprise Ireland, has announced the winners of Phase 1 of its Small Business Innovation Research (SBIR) competition, launched in March 2016.
The open competition to find smart tech solutions to increase the number of cyclists across Dublin City was a huge success, generating 98 expressions of interest and 23 completed proposals.
From the completed proposals, a total of 14 projects were invited to pitch their idea, with five shortlisted projects selected to receive funding of up to €12,500, as well as a range of additional supports to aid research and demonstrate viability.
The shortlisted companies have three months in which to develop their solution to pre-prototype stage, after which some will be selected for further funding (up to €25,000 each) to enable prototype completion.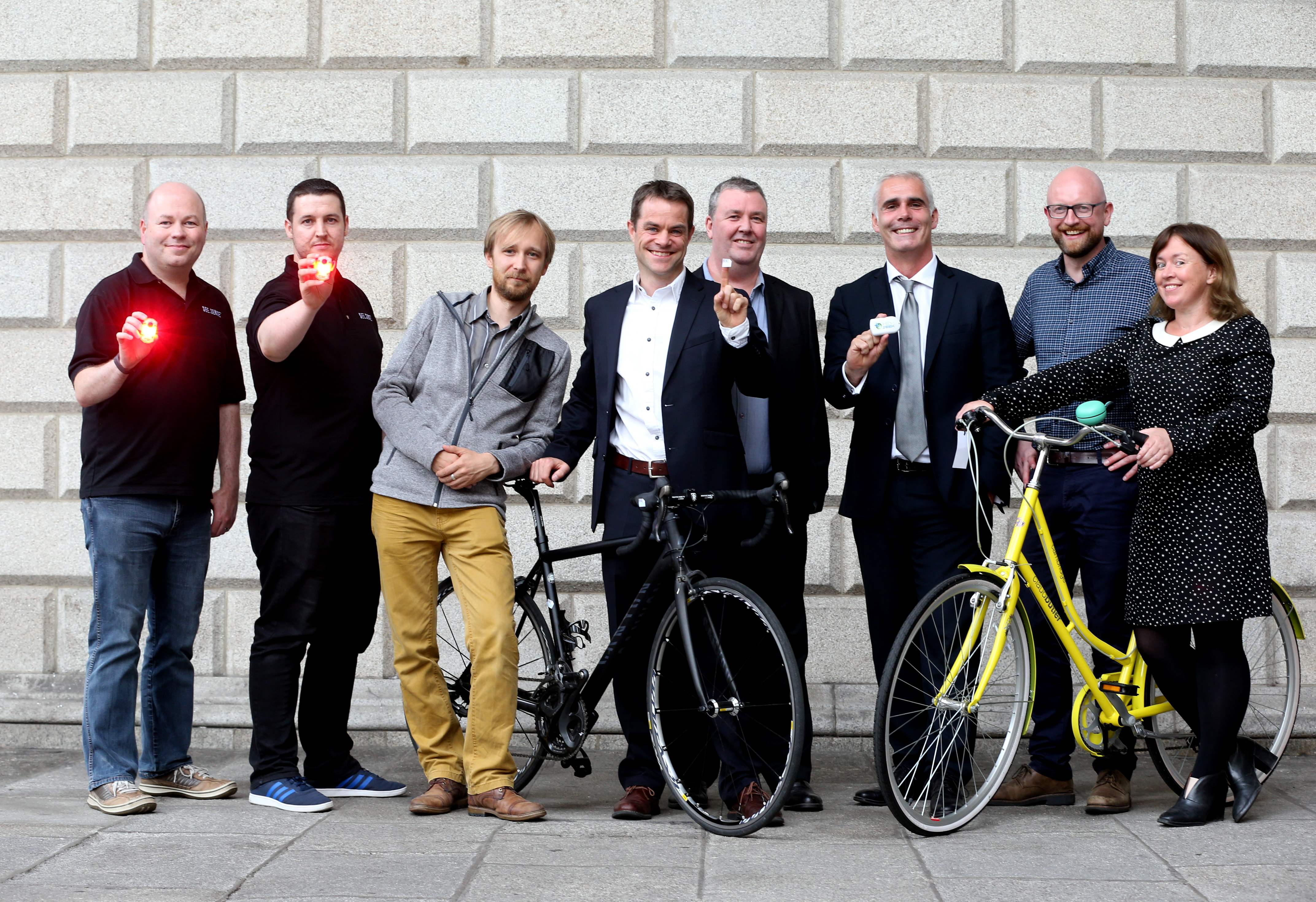 The chosen companies and their smart solutions are:
Ambie introducing BikeLook which monitors bicycle usage and deters and detects bicycle theft
Fluidedge introducing Liberty Bell, a bell that allows cyclists to record actual or perceived obstacles to aid safe cycling in Dublin
Hidnseek presents a low power device attached to a bicycle that generates real-time data with can be integrated with other data sources
Limeforge Ltd. offers the See.Sense tracker providing a 'find your iphone' like capability allowing cyclists to easily track their stolen bikes
M2C Smartcharge Ltd. introduces a tracking, logging and data harvesting system for use with bicycles in an urban area aiding the cyclist in predicting the ease of a journey, safety along the way and creating a secure parking facility and the end of the journey
Kevin Sherry, Divisional Manager, Enterprise Ireland said that "Enterprise Ireland is excited to work with Dublin City Council on this initiative, and we congratulate the phase one winners on their innovative solutions which will improve the cycling experience and safety of bicycle users in urban areas."
David Timoney, Dublin Cycling Campaign, a key supporter of this initiative, added that "there are real opportunities to use these new low-cost innovations to better understand cycling patterns and experiences. This, in turn, will allow for more evidence-based decisions by the City on cycling infrastructure. The data will hopefully strengthen the already strong arguments for increased transport spends on cycling.  Furthermore, solutions to address cycle theft in Dublin through smart tracker devices have the potential to dramatically reduce bike theft levels currently estimated at a staggering 20,000 per annum in Dublin alone."